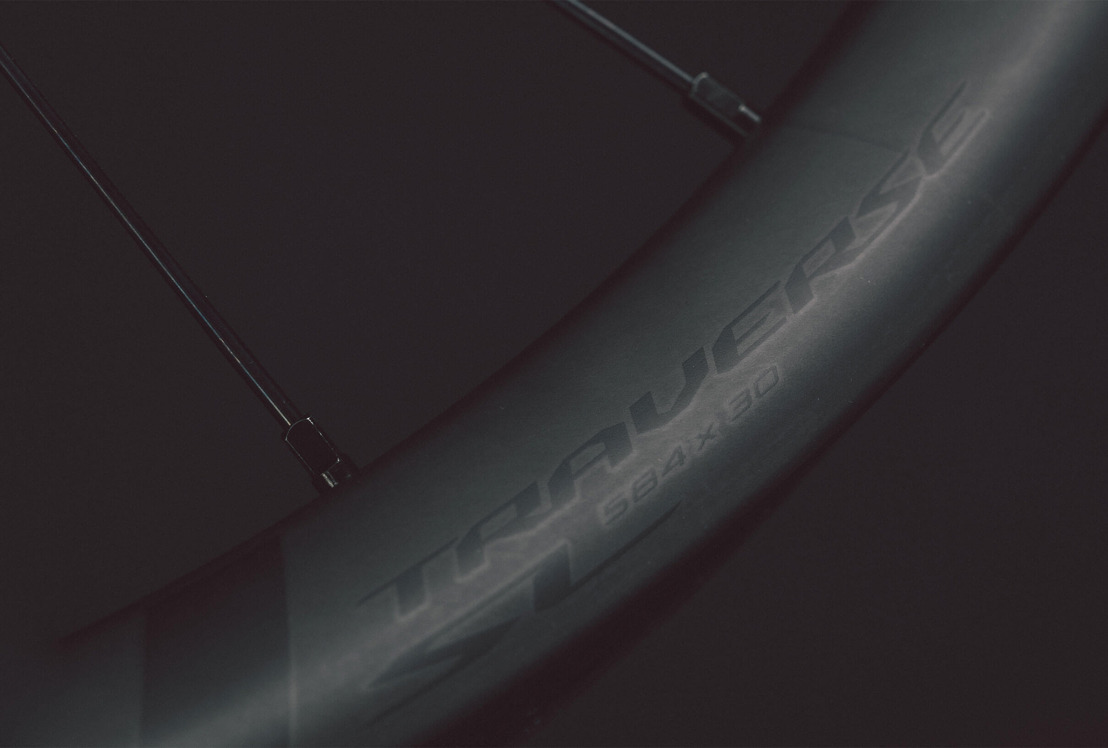 Roval's Traverse SL is the Ultimate Trail Wheelset
Designed to handle everything from backcountry rock gardens to heavy days at the bike park, the Traverse SL is the definitive all-mountain wheel. A super-light, super-tough carbon fiber rim is combined with refined and ultra-dependable hub and spoke technology for a wheel that can conquer any mountain.
The zero-bead-hook rim bed of the Traverse SL has a generous 30mm internal width. This offers better sidewall support with modern wider tires, leading to less tire deformation and squirm—especially when cornering or jumping—resulting in more predictable and surefooted handling.
The Traverse SL is built with J-bend spokes. For a wheel that's chock-full of forward thinking this may seem out of step, but J-bend spokes are strong, proven, and available just about anywhere. And these aren't just any spokes. DT Swiss Competition spokes are the most refined spokes you could hope to hold a wheel together with. The best. No compromise.
Many of the Traverse SL's spokes run "head-in", meaning that the spokes pull from the outside of the hub, maximizing the wheel's bracing angle. This increases strength and improves handling. Additionally, the angle the spokes exit the hub is such that there is less load on each spoke where it crosses another, in turn eliminating a notorious spoke breakage stress point. Speaking of hubs, the rear features DT Swiss 240 internals. The hub is pre-upgraded to 54 engagement points, meaning instant acceleration whether you're sprinting towards a jump or spinning up a rocky climb.
You'll find the same length spokes throughout the Traverse SL wheelset – drive side or non-drive, front or rear, they're all the same length spokes. 28 of them per wheel. Strength and durability are front and center, weight is still incredibly low, and in the rare case that you go harder than your wheels, replacement spokes can be easily sourced just about anywhere, and your wheels can be easily serviced.
Highlights:
MSRP: $1600

Available in 29" and 27.5" versions

Weights:

30mm internal width

DT Swiss 240 freehub internals, 54 points of engagement, XD driver

110mm front, 148mm rear boost axle spacing

Available from

Roval's Website

, Roval/Specialized Retailers and the Specialized Global Website for your nation